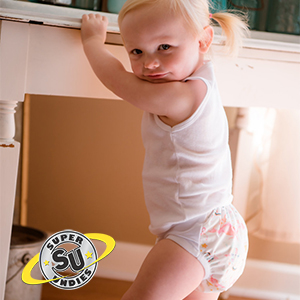 Laura Woj is our resident potty training expert. She travels regularly empowering teaching parents all over the county to potty train with love. She is currently the 2017 MommyCon Potty Training Educator. Check out the MommyCon schedule to see her in person!

Join our Facebook group for daily tips & techniques: FREE Potty Training Advice

Need potty training advice, or just not sure where to start? Hop on over to Laura Woj's Facebook page to gain access into her Scaredy Cat Potty Training group! Just post on her page what age your toddler is and when you want to start potty training. She can add you to the group! The Scaredy Cat Potty Training group is a closed group so parents can feel comfortable talking about their kids. You'll gleam a wealth of wisdom and knowledge from this incredibly rich and active group!
Want some instant potty training gratification? Laura has written some public articles listed below to get you on your way!

How To Potty Train


How Young Can You Start?
Potty Training The Two Year Old

Why Trainers?


How Many Trainers Would I Need?
Do I Need Trainers?


Potty Training The Three Year Old
What Happened When I Bought
Gerber Training Pant
Oh, Crap. We'd Better Talk
Dabbling in Potty Training? Read This!